Staff Members
Meet our Team
Our staff works with our consumers to make and achieve goals designed to alleviate the stressful conditions in which individuals live.
Board of Directors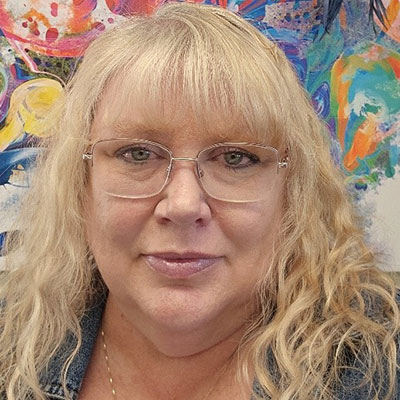 Denise Mullhaupt
Executive Director
Denise has been with DRS since 2011 starting as a volunteer then working her way up through the ranks to Executive Director.  Denise has a firm belief in inspiring individuals to develop their own strengths promoting self-accomplished goals. Denise has been in the nonprofit world for over 35 years. Before DRS, Denise had been a Domestic Violence Counselor and Legal advocate for 25 years assisting victims with their legal needs.
Denise's work is well known in Larimer and Jackson Counties and has a good working relationship within the community. She works closely with law enforcement and the courts to ensure that individuals are receiving the services that they need. Denise has respect and compassion for everyone she works with.
Denise was promoted to Executive Director of Disabled Resource Services in January 2022. Denise is excited to bring a new vision to the position and encourages people from all walks of life to live their best life possible.
Denise holds a Master of Science in Psychology and a Master of Science in Administration of Justice and Security.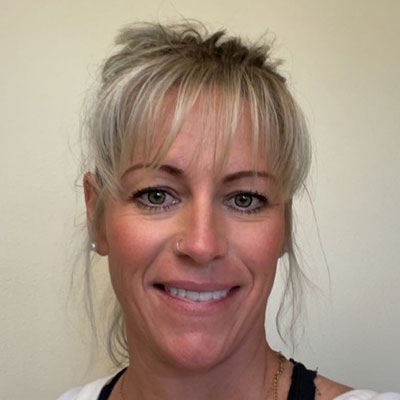 Emmy Bell
Accounting Manager
Emmy has been working in accounting for 20 years. She previously had her own accounting/bookkeeping company, was a Controller for a large drilling company and has also worked for a CPA firm, which is how she was introduced to Disabled Resource Services and has worked closely with Marj.
She has volunteered several years with various nonprofits in Weld and Larimer County and for Disabled Resource Services at Wine Fest.
Emmy enjoys the outdoors, sports and spending time with her family, friends, and dogs.  She has two children that are both actively involved in sports.
She is excited to be a part of the team at Disabled Resource Services.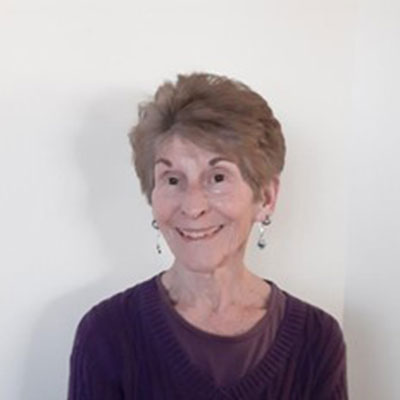 Marj Grell
Executive Assistant/ Human Resources
Marj worked at Hewlett-Packard for 23 years in accounting and Human Resources.  She has an associate's degree from Front Range Community College and a bachelor's degree in Liberal Arts from Colorado State University. She came to DRS in 2002 as the assistant to the Executive Director and that entailed many diverse duties.  She left in June 2020 and came back in February 2022.  Per Marj, "It feels good to be back.  I have missed my fellow employees and the important work we do for the disabled community in Larimer County."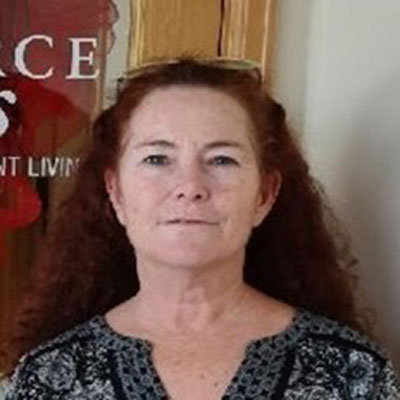 Jane Barber
Development and Marketing Director
Jane brings more than 10 years of fundraising and marketing experience to DRS. She has worked for Colorado State University, Larimer Humane Society, and the Fort Collins Cat Rescue. This is Jane's second stint with DRS, having previously served as marketing manager in 2017-18. As DRS's Development Director, she gets great joy in raising awareness in our community to help improve the lives of people with disabilities.
Ansis Tobiss
Office Manager
Ansis has spent time in many different places, ranging from Riga, Latvia, to New Orleans, Louisiana but made his way back to his home state of Colorado in the Summer of 2023. After majoring in physics, followed by psychology, Ansis pivoted to focusing on service and hospitality. Having spent the better part of a decade overseeing operations and customer experience in hospitality and higher education, he brings a wealth of knowledge ensuring that things run smoothly, and that customer experience is stellar.
Ansis is excited to return to Colorado, cooler weather, the beautiful outdoors the state has to offer, and to provide his services to the community at large.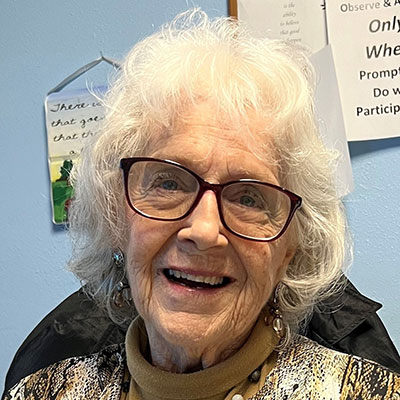 Katie Harper
Lead Independent Living Specialist and Gerontologist
Katie joined DRS in late 2016. She is an active intergenerational Independent Living specialist with education and experience that spans across a lifetime. Katie has a Bachelor's of Science from CU Boulder and a Masters of Art, Gerontology from UNC, Greeley CO. She has studied and taught grief, loss, and its effects on individuals with disabilities. With over ten years of experience working in Centers for Independence Living, Katie has developed a strong passion for the ILC philosophy and is a strong advocate for individual positive change and personal choice.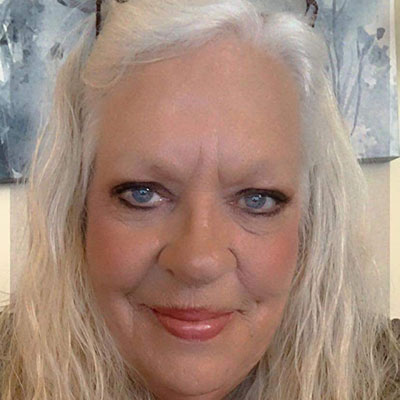 Vicki Mirowski
Lead Independent Living and HMIS Housing Specialist
Vicki has a Bachelor of Science in Criminal Justice and a Master of Arts in Mental Health and Substance Abuse; both from Washburn University. She is passionate about championing for people disabilities and raising awareness with a human rights approach to advocacy.  Her mission is to empower those with disabilities so that they are able to lead more autonomous lives. Prior to joining DRS, Vicki worked with and advocated for the dual-diagnosis, homeless population who are involved in the Criminal Justice System.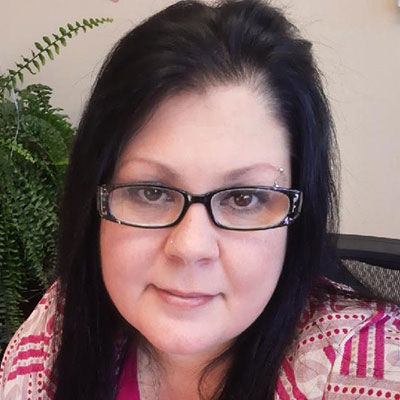 Carrie Fredrickson
Independent Living and Social Security Specialist/Trainer
Carrie has a degree in Social Work from Colorado State University. She is well diversified in multiple populations with experience working in the Criminal Justice System and organizations providing services and advocacy to those dealing with domestic violence, substance use disorders, mental health, disabilities, and dual diagnosis. She possesses a strong work ethic in creating change and assisting/advocating for those in need. Carrie is certified in Victim Advocacy and SOAR. She is passionate about the helping profession. Carrie volunteers where she can in Larimer County including her fondest accomplishment of painting a Loveland Heart for Veterans with a co-artist. Her mission is to be the person she needed in life's challenges and to promote independence and remove stigmas attached to anyone with disabilities.
Ana Villarreal
Independent Living Specialist
Ana is from Greeley, where she worked as an Independent Living Specialist for seven years at Connections for Independent Living. She has worked in the human services field for over 20 years, from being a woman's advocate for survivors of domestic violence, to working with at-risk youth. Since the age of 16, Ana worked and also volunteered with various non-profits, then took a break to go back to school and work as Graphic Artist for the Greeley Tribune. She then found herself working with non-profits again, but still finds time to be creative with her artistic skills.
Ana enjoys her position at DRS and hopes to get to know the Fort Collins /Loveland areas a lot better.
Jenny Miller
Deaf and Hard of Hearing Specialist
Jenny has a Bachelor's degree in Political Science and an Associate's degree in interpreting.  She has worked for DRS for over 10 years and has been an ASL interpreter for over 20 years.  Her specialties include mental health, legal, and vocational rehabilitation.  She is a member of the Colorado Association of the Deaf and the Colorado Registry for the Deaf and Hard of Hearing.
Terry Ellis
Front Office and Loan Closet Specialist
Terry came to DRS through an internship and liked us so much, she ended up staying! Terry does a variety of things in her work at DRS.  She is the main 'voice' of the DRS Fort Collins office answering phones and greeting  people as they come in to our office.  Additionally, she manages the Fort Collins loan closet, coordinates volunteers and completes many other tasks as needed.
Darold Sage
Loan Closet Technician
Darold grew up on the western side of Colorado in a small mining town. He played with tools and equipment as far back as he can remember, then in high school he took automotive repair.  Following high school, he went into the National Guard as a Helicopter Mechanic and in the Army he was a mechanic. Darold got out of the Army in 1989 and went to work in Cleveland, OH as an Industrial Equipment Repairman.  He had multiple medical procedures done on his legs, and came back to Fort Collins where he was finally able to get his legs back under him, and came to work for DRS.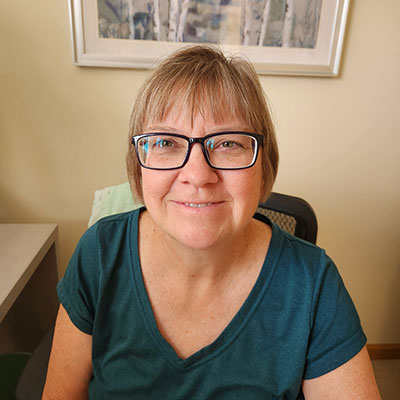 Cher Hueser
Independent Living Specialist
Cher loves travel, education, learning from other cultures… and food! Attaining a bachelor's in social work and criminal Justice gave her the opportunity to work with troubled youth near Chicago, and as program coordinator/specialist in non-profits along the Front Range. She was a Health Educator for the Peace Corps in Honduras and taught English as a Foreign Language (TEFL) in Vietnam. Cher appreciates helping our community and working DRS.
Get In Touch
Locations in Fort Collins and Loveland, CO
Loveland Telephone: (970) 667-0816
Ft. Collins Telephone: (970) 482-2700
Email: info@drsnoco.org
      Disabled Resource Services
Fort Collins
1017 Robertson Street, Unit B
Fort Collins, CO 80524-3915
Monday - Friday: 8:30 am - 4:30 pm
Closed Daily: 12:00 pm - 1:00 pm
Loveland
2154 W. Eisenhower Blvd., Unit 5
Loveland, CO 80537-3146
Monday - Friday: 8:30 am - 4:30 pm
Closed Daily: 12:00 pm - 1:00 pm
Disabled Resource Services