We're Glad You're Here
Lead a more productive and self-directed life with increase dignity, quality of life and independence at home and in society.
Who We Are
We are a certified Center for Independent Living serving Larimer and Jackson counties. We provide quality services with honesty and respect.
What We Do
Through the philosophy of consumer control, we empower individuals with disabilities to achieve self-determined goals that result in attaining their maximum level of independence at home and in the community.
Who We Assist
We assist people with all types of disability(s), all ages, and all income levels. Our services are free except for our medical equipment rental program.
Rental Closet
Our Durable Medical Equipment Rental Program is open during regular business hours.
Contacts
– Fort Collins Office –
Telephone: (970) 482-2700
– Loveland Office –
Telephone: (970) 667-0816
Consumer Services
The DRS Fort Collins and Loveland offices are back to traditional operating procedures
However, consumers must continue to make appointments to see their Independent Living Specialists (ILS). Please contact your ILS or other staff member to schedule your appointment or with any questions. 
If you aren't feeling well, please stay home and call to reschedule your appointment for a later date.
We're Here to Help
We believe that advocating for yourself with support from your peers is the path to living a fulfilling, independent life. We serve people with all types disabilities: physical, visual, auditory, cognitive, or mental/emotional. Through our Access to Independence program, our staff works towards setting and achieving goals that will alleviate the stressful conditions in which our consumers live. The result: People lead more productive and self-directed lives with increased dignity, quality of life and independence at home and in society.
"I learned about DRS by way of a friend who received their services. My case manager has been my saving grace. She's helped me with my disability claim as well as the mental and emotional stress that came with being too disabled to work."
"I can't believe how good it feels to even make a small difference in the lives of people less fortunate."
"I have fallen into a treasure chest of kindness, caring, generosity and great ideas."
"Thank you so much for the kindness and dignity you've shown my son."
News & Updates
Assisting Veterans
Eric proudly served his country in the Marines. His life plan did not include becoming disabled (PTSD and orthopedic issues), being homeless and unable to work, but that's what happened. It took watching some of his homeless friends die for Eric to... READ MORE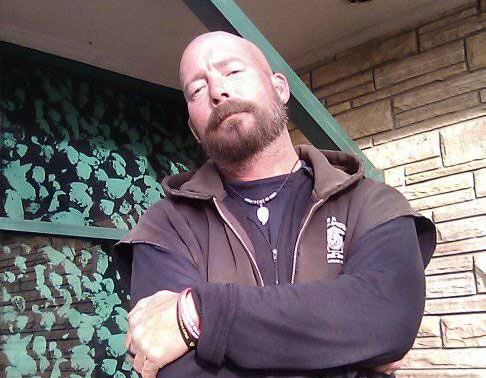 Get In Touch
Locations in Fort Collins and Loveland, CO
Loveland Telephone: (970) 667-0816
Ft. Collins Telephone: (970) 482-2700
Email: info@drsnoco.org
      Disabled Resource Services
Fort Collins
1017 Robertson Street, Unit B
Fort Collins, CO 80524-3915
Monday - Friday: 8:30 am - 4:30 pm
Closed Daily: 12:00 pm - 1:00 pm
Loveland
2154 W. Eisenhower Blvd., Unit 5
Loveland, CO 80537-3146
Monday - Friday: 8:30 am - 4:30 pm
Closed Daily: 12:00 pm - 1:00 pm
Disabled Resource Services